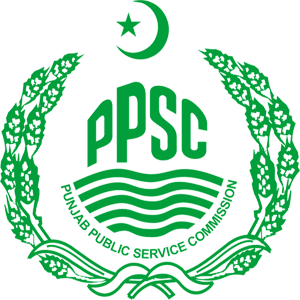 Join Army | Join PAF | Join Navy | PPSC Jobs | Govt Jobs | ASF Jobs | FPSC Jobs |NTS Jobs
Are you in search of PPSC Jobs in 2023? If so, you've come to the right place. This article provides comprehensive information about job opportunities offered by the Punjab Public Service Commission. We will guide you on how to apply, whether it's online or offline, for PPSC Jobs in 2023.
The Punjab Public Service Commission released a job announcement on September 1, 2023, which we obtained from the Daily Jang Newspaper. This opportunity is open to residents of Punjab, including males, females, and transgender individuals who meet the eligibility criteria.
PPSC is actively recruiting individuals who are diligent, experienced, and well-educated. Interested candidates can submit their applications for various positions, including Assistant Professor of Community Medicine, Assistant Professor of Dermatology, Assistant Professor of Psychiatry, Assistant Professor of Pediatrics, Professor of Pediatric Gastroenterology and hepatology, Child Protection Officer, Child Protection Officer (Legal), Nurse, Child Psychologist, Assistant Professor Neonatology, Assistant Professor Cardiology, Assistant Professor Neurosurgery, Assistant Professor Surgery, and Assistant Professor Thoracic Surgery. The deadline for applying for these upcoming PPSC vacancies is September 15, 2023. Eligible candidates are encouraged to apply for these vacant positions.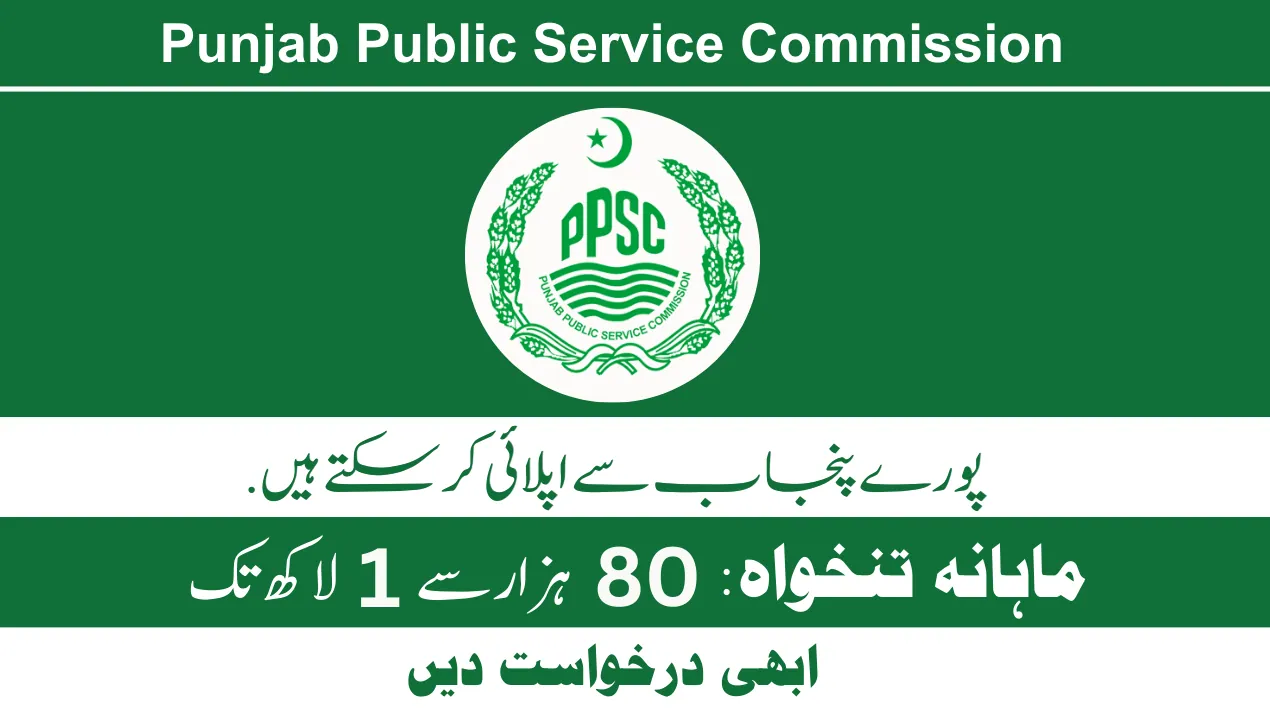 PPSC Jobs Advertisement 13/ 2023 | Punjab Public Service Commission Upcoming Latest Vacancies
| | |
| --- | --- |
| Updated On | 12th September 2023 |
| Organization | Punjab Public Service Commission |
| Employment Type: | Contract |
| Location | Rahim Yar Khan, Sargodha, Sialkot, Sahiwal, Lahore, Rawalpindi, Gujranwala, Multan, Faisalabad |
| Salary Package | PKR, 80,000- 100,000. Est |
| Vacancies | 111+ |
| Last Date | 15th September 2023 |
| Address | Punjab Public Service Commission, PPSC Head Office, Lahore |
About PPSC
PPSC, short for Punjab Public Service Commission, is an organization established by the Government of Punjab. It serves as an association responsible for conducting various administrative and board-related functions within the province of Punjab. The official website for PPSC, www.ppsc.gop.pk, provides a platform for applying online for PPSC Jobs, taking online tests, and accessing PPSC results.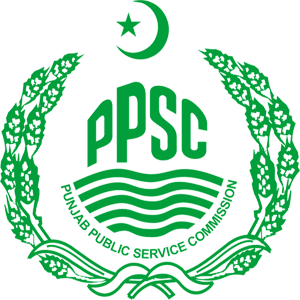 | | |
| --- | --- |
| Organization: | Punjab Public Service Commission (PPSC) |
| Founded: | 1 April 1937 |
| PPSC Website: | ppsc.gop.pk |
| Headquarters: | Lahore |
| Contact: | +92 42 111 988 722 |
| Email: | ppsc@punjab.gov.pk |
| Jurisdiction: | Pakistan |
| Address: | LDA Plaza, Edgerton Road, Near Aiwan-e-Iqbal, 54000, Pakistan |
positions in Child Protection & Welfare Bureau (Home Department):

Nurse
Child Psychologist
Child Protection Officer
Child Protection Officer (Legal)
Positions in the Specialized Healthcare and Medical Education Department:
Assistant Professor Community Medicine
Assistant Professor Dermatology
Assistant Professor Psychiatry
Assistant Professor Paediatrics
Professor of Paediatric Gastroenterology & Hepatology
Assistant Professor Neonatology
Assistant Professor Cardiology
Assistant Professor Neurosurgery
Assistant Professor Surgery
Assistant Professor Thoracic Surgery
PPSC Jobs Eligibility Criteria
Gender Required:
Male, Female, Shemale
Skills Required:
Management, Administration
Age limit:
Minimum age: 22 Years
Maximum age: 50 Years
Education Required:
Graduation, Masters
Experience Required:
Minimum: 1 Year of Experience
Maximum: 5 Years of Experience
Salary Package
Minimum Salary: 80, 000 PKR (EST.) should Maximum Salary: 100,000 PKR(EST.)
How to Apply for PPSC Jobs 2023?
Candidates are instructed to remit the test fee through various methods, including ATM, mobile phone banking, internet banking, or by visiting the counter at the nearest branch of one of the approximately 37 banks affiliated with 1 Link.
Terms and Conditions
After the registration procedure, the roll number slips and the test schedule of the written exam will be available on the official site of PPSC.
Eligible candidates will be notified through SMS.
After the written test only eligible candidates will be called for an interview.
Applicants should bring original documents at the time of the job interview.
Incomplete Application:
Please note that incomplete applications received after the deadline will not be considered.
Last Date:
Application submission must be received by 15th September 2023.
PPSC Jobs Advertisement 13/2023
The Departments of PPSC Lahore are as follows:
Law, Parliamentary Affairs and Human Rights
Mines & Minerals Department
Population Welfare Department
Planning & Development Department
Transport Department
Services and General Administration
Health Department
Industries Department
Irrigation and Minerals Department
Local Government & Community Department
Labour & Human Resource Department
What educational qualification is necessary for PPSC?
To be eligible for PPSC, candidates must hold an MSc, BS, or B.Sc. (Four years) degree in Information Technology, Computer Engineering, Computer Science, or Software Engineering from a university recognized by the Higher Education Commission. Additionally, they should have three years of post-qualification experience in a related field, either in the Government or the private sector.
What are the age criteria for the PPSC examination?
The age limit for the PPSC examination typically falls within the range of 21 to 37 years, which can vary depending on the specific position applied for.
Is passing the PPSC exam challenging?
While the PPSC examination is not considered easy, proper planning, dedicated effort, and strategic preparation can lead to success for any aspiring candidate.
What subjects are included in the PPSC exam?
The subjects covered in the PPSC exam vary based on the specific position being applied for. However, they generally encompass areas such as general knowledge, aptitude, and relevant subject matter expertise.
How many stages or exams are part of the PPSC process?
The number of stages or exams within the PPSC process can differ depending on the position in question, but typically, there are around six subjects to be addressed.
Is the PPSC exam conducted annually?
The PPSC exam is not conducted on an annual basis; it is held as and when there are vacant positions.
Are PPSC and CSS the same?
PPSC and CSS are distinct entities. PPSC stands for the Punjab Public Service Commission, while CSS refers to officers serving in the federal government.
When is the closing date for PPSC Jobs in 2023?
The final date for PPSC registration in 2023 is September 15th.
For more information about the Punjab Public Service Commission: