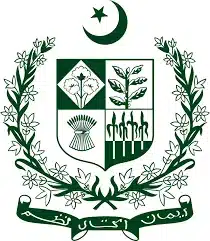 Join Army | Join PAF | Join Navy | PPSC Jobs | Govt Jobs | ASF Jobs | FPSC Jobs | NTS Jobs
Welcome to Jobshop.pk, your go-to source for the most current updates on government job opportunities for the month of September 2023. We recognize the significance of staying informed about the latest job vacancies, and our dedication lies in delivering the most precise and extensive information accessible. Whether you're a recent graduate embarking on your career journey or a seasoned professional in search of fresh prospects, our website caters to a diverse audience with a wide array of job listings.
Our panel of specialists diligently searches the internet and diverse government platforms to guarantee that we furnish you with the latest details regarding government job prospects. Our pride lies in delivering precise and trustworthy information to our audience. Recognizing the challenges that come with seeking government employment in Pakistan, we are committed to simplifying and alleviating the process, aiming to make it as convenient and worry-free as we can.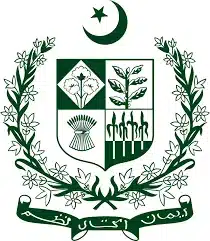 Our offerings encompass a diverse spectrum of job listings, spanning numerous government sectors like education, healthcare, finance, and beyond. Within our job listings, you'll find comprehensive details about positions, job responsibilities, required qualifications, and application deadlines. Furthermore, we extend support in the application process by providing application forms and step-by-step instructions.
In addition to our extensive job listings, we offer valuable guidance and resources to enhance your job search. These resources encompass insights into crafting effective resumes, tips for successful interviews, and strategies for effective networking. We firmly believe that having access to the right tools and resources can significantly impact your journey in securing the ideal job opportunity.
What are the top 10 government jobs?
In Pakistan, there exists a set of prestigious and sought-after government employment opportunities. Here are the top 10 government jobs highly regarded in the country:
Civil Services: This category encompasses roles like the District Management Group (DMG), Police Service of Pakistan (PSP), and Foreign Service of Pakistan (FSP). These positions provide lucrative salaries, attractive benefits, and promising avenues for career progression.
Armed Forces: The Pakistan Army, Pakistan Air Force, and Pakistan Navy offer exceptional job prospects with competitive salaries, comprehensive benefits, and ample opportunities for career advancement.
Federal Investigation Agency (FIA): The FIA is responsible for probing national security, economic, and cybercrimes. It offers a dynamic work environment and an appealing salary package.
Pakistan Administrative Service (PAS): As a prestigious administrative service, PAS offers diverse career opportunities across government departments. It comes with an attractive salary, benefits, and potential for career growth.
Intelligence Bureau (IB): The IB specializes in gathering intelligence domestically and internationally, presenting a stimulating work atmosphere and an appealing compensation package.
State Bank of Pakistan (SBP): As Pakistan's central bank regulating the banking industry, SBP offers an enticing salary package, benefits, and room for professional development.
Pakistan Atomic Energy Commission (PAEC): PAEC plays a pivotal role in Pakistan's nuclear technology development, offering a challenging work environment and a competitive salary package.
Pakistan Railways: Responsible for nationwide transportation, Pakistan Railways provides employees with an attractive salary and benefits package.
National Accountability Bureau (NAB): NAB is tasked with investigating and prosecuting corruption and financial crimes, providing a stimulating work environment and an appealing salary package.
Pakistan International Airlines (PIA): As the country's flagship airline, PIA offers an attractive salary package and benefits to its workforce.
In summary, these top 10 government jobs in Pakistan offer competitive salaries, comprehensive benefits, and promising career growth prospects, rendering them highly coveted among job seekers.
Which government job has highest salary?
In Pakistan, the most lucrative government positions are typically those at the BPS-22 grade level, such as the Chief Secretary, Inspector General of Police, or the Governor of the State Bank of Pakistan. These roles often command monthly salaries that can reach several hundred thousand Pakistani rupees. It's important to note that salary figures may fluctuate based on the particular position and its geographical location.
Is govt job better than private?
The choice between a government job and a private job hinges on an individual's personal priorities and inclinations, encompassing factors like job security, salary, perks, and the equilibrium between work and personal life.
Jobshop.pk.com تمام تازہ گریجویٹس، طلباء، تجربہ کار پیشہ ور افراد، فری لانسرز، اور ہنر مند افراد کے لیے پاکستان میں ملازمتیں تلاش کرنے کے لیے بہترین جگہ ہے۔ Jobz pk کے پاس پاکستان کے ہر علاقے بشمول بڑے شہروں، چھوٹے دیہاتوں اور دور دراز پہاڑی علاقوں سے روزانہ نئی ملازمتیں ہیں۔ خواہ ملازمت کے متلاشی پنجاب، سندھ، کے پی کے (خیبر پختونخوا)، بلوچستان، آزاد جموں و کشمیر، فاٹا، شمالی، گلگت بلتستان میں واقع ہوں یا پاکستان کے کسی بڑے شہر جیسے کراچی، اسلام آباد، لاہور، راولپنڈی، فیصل آباد، سیالکوٹ، کوئٹہ، پشاور میں مقیم ہوں۔ ، حیدرآباد، سرگودھا، ملتان، پاکستان اور بیرون ملک روزی روٹی کے لیے آج کی خوابیدہ نوکری آن لائن jobs pk پر حاصل کر سکتے ہیں۔