Join Army | Join PAF | Join Navy | PPSC Jobs | Govt Jobs | ASF Jobs | FPSC Jobs | NTS Jobs
Receive daily notifications for job openings in Peshawar, including positions offered by the Federal Government of Pakistan, public sector organizations, and leading multinational companies. We feature a wide range of employment opportunities, including vacancies in both the public and private sectors, internships for Pakistani nationals, opportunities with non-governmental organizations (NGOs), and prominent private and government enterprises in Peshawar.
Government & Private Jobs in Peshawar 2023
Election Commission of Pakistan ECP Jobs 2023 Apply online – www. ecp.gov.pk
OPPO Jobs in Pakistan for Managers & Sales Officers (Male & Female)
Zong Career 2023 Latest Jobs Advertisement |www.zong.com.pk
NESPAK Jobs 2023 Online Apply Fresh Advertisement
Jazz Jobs 2023 in All Pakistan – Jazz Careers Online Apply
AirSial Jobs 2023 Online Apply Career Latest Advertisement
Public Sector Organization Jobs 2023 Pakistan Latest Advertisement
Table of Contents

1: Govt & Private Jobs in Peshawar 2023
2: Industries in Peshawar
3: Peshawar
| | |
| --- | --- |
| FPSC (Federal Public Service Commission) | FPSC Jobs |
| PPSC (Punjab Public Service Commission) | PPSC Jobs |
| NTS (National Testing Service) | NTS Jobs |
| ASF (Airports Security Force) | ASF Jobs |
| FIA (Federal Investigation Agency) | FIA Jobs |
| Pakistan Army | Army Jobs |
| Pakistan Police | Police Jobs |
| PAEC (Pakistan Atomic Energy Commission) | PAEC Jobs |
Types of Government Jobs in Peshawar 
Various government job opportunities are available in Peshawar, spanning across different sectors and departments:
Education: The Peshawar government recruits educators, lecturers, and other educational experts for its public schools and colleges.
Healthcare: The city hosts government-run hospitals and clinics that provide employment opportunities for doctors, nurses, and other healthcare professionals.
Public Service: Peshawer government hires administrative and clerical personnel in various departments, such as finance, human resources, and IT.
Law Enforcement: Numerous law enforcement agencies, including the police and the Federal Investigation Agency (FIA), offer positions for police officers and investigators within the city.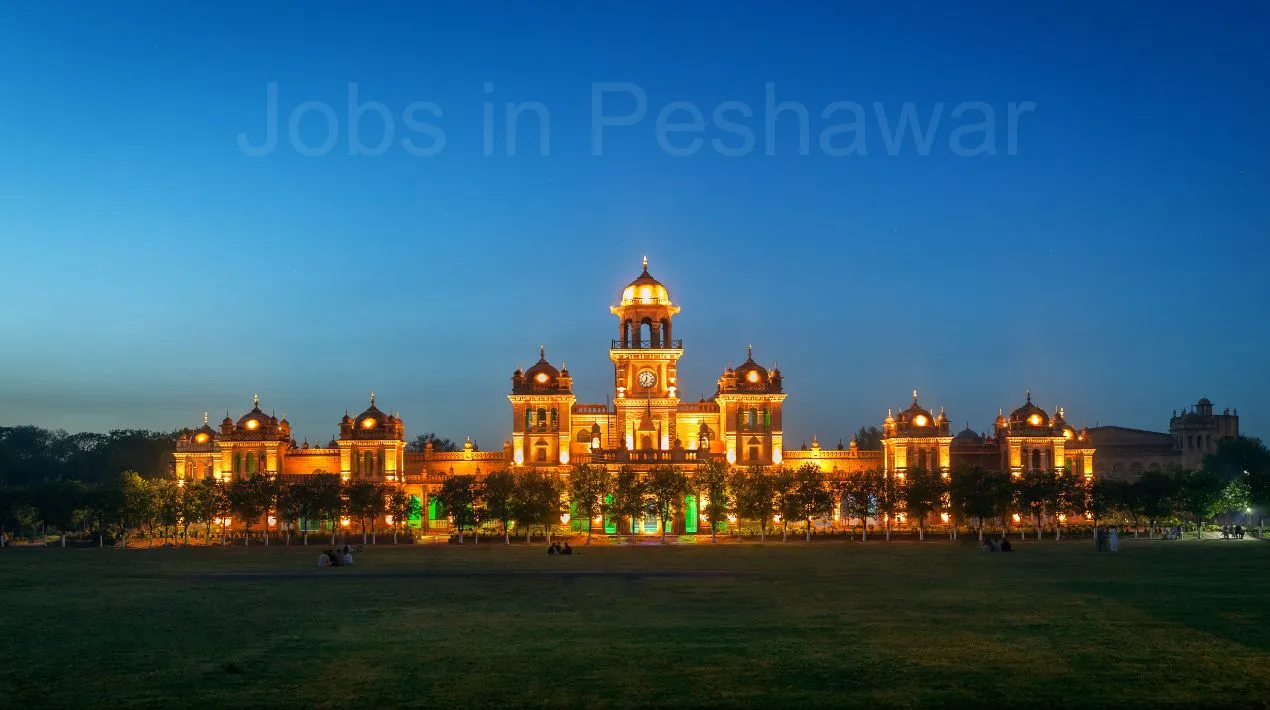 Industries in Peshawar
Peshawar hosts a diverse array of industries encompassing agriculture, manufacturing, and services. Furthermore, it serves as a significant epicenter for trade and commerce, with a multitude of enterprises engaged in both retail and wholesale operations. Here is an overview of key industries in Peshawar where employment opportunities can be found:
Agriculture: Situated in a fertile agricultural region, Peshawar offers numerous job opportunities in agriculture-related fields, including roles in agriculture, irrigation, and research and development.
Manufacturing: The city accommodates various manufacturing facilities, such as textile mills and food processing plants, presenting job openings in areas like production, quality control, and maintenance.
Services: Peshawar's economy greatly benefits from the services sector, with abundant job prospects in domains like finance, healthcare, and education.
Following are some popular job titles in Peshawar:
Agricultural Engineer
Industry Engineer
Quality Control Manager
Retail Sales Associate
Marketing Coordinator
Education and training
Peshawar boasts a plethora of educational establishments, encompassing universities, colleges, and vocational schools. These institutions provide diverse academic programs, spanning fields such as engineering, business, and healthcare. A significant number of job opportunities in Peshawar demand specialized education and training, underscoring the importance of possessing the appropriate qualifications relevant to your desired position.
About Peshawar
Peshawar, the vibrant capital of Khyber Pakhtunkhwa, is a thriving metropolis characterized by its diverse population. Renowned for its cultural legacy and historical significance, the city also serves as a hub for commerce and industry. Consequently, Peshawar offers abundant employment opportunities for individuals seeking work in this dynamic city.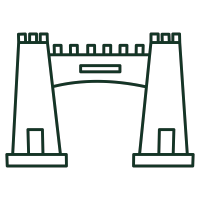 Govt & Private Jobs in Peshawar by Top Organization
| | |
| --- | --- |
| FPSC (Federal Public Service Commission) | FPSC Jobs |
| PPSC (Punjab Public Service Commission) | PPSC Jobs |
| NTS (National Testing Service) | NTS Jobs |
| ASF (Airports Security Force) | ASF Jobs |
| FIA (Federal Investigation Agency) | FIA Jobs |
| Pakistan Army | Army Jobs |
| Pakistan Police | Police Jobs |
| PAEC (Pakistan Atomic Energy Commission) | PAEC Jobs |
Why Peshawar is the best place for jobs in Pakistan?
Peshawar, situated in Pakistan, is renowned for its robust economic growth, elevated living standards, political stability, career advancement prospects, and rich cultural offerings. These elements collectively enhance the city's appeal as a prime destination for employment opportunities within Pakistan.
Functioning as a prominent economic center, Peshawar hosts a diverse array of job openings across various industries. Its well-developed infrastructure ensures access to essential amenities, including healthcare, education, and recreational facilities, thereby enabling residents to enjoy a high quality of life.
Furthermore, as the capital of the Khyber Pakhtunkhwa province, Peshawar is recognized for its stability and safety, establishing it as a secure environment for both residency and professional pursuits.
Peshawar boasts the presence of numerous governmental and private sector entities, offering promising pathways for career progression.
The city's cultural richness shines through its museums, art galleries, and historical landmarks, augmenting its allure as a captivating and enjoyable place to reside and work.
See More Jobs by Province in Pakistan
Punjab Jobs • Sindh Jobs • KPK Jobs • Balochistan Jobs
Qualifications and Experience Required Jobs in Peshawer
Educational Requirements:
Typically, entry-level positions require a high school diploma or its equivalent as a minimum educational qualification.
Skills Prerequisites:
For skilled roles, such as those in IT or engineering fields, a bachelor's degree or higher is usually mandatory.
Experience Expectations:
Many employers also favor candidates with relevant work experience within their desired field.
Certifications and Licenses:
Certain positions may necessitate specific certifications or licenses, especially in fields like medicine or law.
Language Proficiency:
Strong language skills, particularly in English, are highly esteemed by employers.
Job seekers should diligently research and meet the specific qualifications and educational prerequisites for the positions they intend to apply for.
Moreover, continuous education and professional development opportunities are vital for career advancement and keeping pace with evolving job market demands.
Overall, a strong educational and professional background can significantly enhance job prospects and potential for career progression in Peshawar.
Whether you're starting your career or seeking a change, being cognizant of and fulfilling the qualifications and educational criteria for your desired job can greatly elevate your chances of success.
How to Apply for Jobs in Peshawar in 2023:
Step 1: Explore Job Opportunities
Begin by researching the Peshawar job market to identify the roles that align with your interests and skills. You can initiate your search by perusing online job portals like Jobshop.pk. Local newspapers such as the Daily Aaj and The News also feature job listings.
Step 2: Customize Your Resume and Cover Letter
When applying for jobs in Peshawar, it's essential to tailor your resume and cover letter to match the specific job and company you're targeting. Highlight your relevant skills, qualifications, and experience in alignment with the job requirements. Ensure your application materials are error-free and easily readable.
Step 3: Prepare for Interviews
Upon submitting your application, you're likely to be invited for an interview. Thoroughly prepare by researching the company, reviewing job requirements, and practicing responses to common interview questions. Dress professionally and arrive punctually for the interview.
Step 4: Network
Networking is a valuable aspect of job searching, particularly in Peshawar. Establish connections with professionals in your field, such as alumni from your educational institution or industry experts. Attend networking events and job fairs to engage with potential employers and explore new job prospects.
Pro Tips:
After the interview, follow up with the employer to express your interest in the position and gratitude for their time. This can be done through a thank-you note, email, or a courteous phone call to inquire about your application's status.
For more information about Peshawar, refer to the Wikipedia page dedicated to the city.