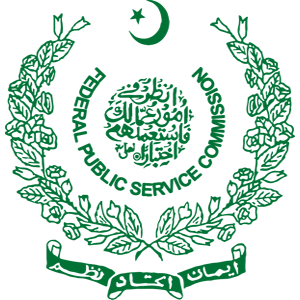 Join Army | Join PAF | Join Navy | PPSC Jobs | Govt Jobs | ASF Jobs | FPSC Jobs |NTS Jobs
If you are considering FPSC jobs, you've come to the right place. This page offers comprehensive details about the "FPSC Latest Advertisement" and offers a step-by-step guide to assist you in navigating the application process via the official FPSC job portal at www.fpsc.gov.pk.
---
FPSC Jobs 2023 Apply Online Latest Advertisement www.FPSC.gov.pk

Table of Contents

1 : FPSC Jobs 2023 Apply Online Latest Advertisement www.FPSC.gov.pk

1.1 : More Jobs in Pakistan
1.2 : About FPSC
1.3 : Vacation Positions
1.4 : Department List to Apply:
1.5 : Eligibility Criteria
1.6 : Salary Package
1.7 : How to Apply for FPSC Jobs 2023?
1.8 : Download FPSC Challan form 8/ 2023
1.9 : Challan Form
1.10 : FPSC Jobs Advertisement 8 / 2023
1.11 : FAQ's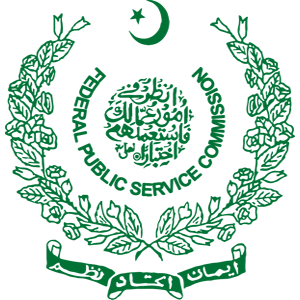 | | |
| --- | --- |
| Updated On | 12th November 2023 |
| Availability | Permanent |
| Organization | Pakistan Federal Public Service Commission |
| Region | Sindh, Punjab, KPK, Balochistan |
| Sector: | Government |
| Cities | Lahore, Islamabad, Multan, Karachi, Peshawar, Rawalpindi, Gujranwala, Mardan, Quetta, Bahawalpur, and all cities of Pakistan. |
| Vacancies | 44+ |
| Salary Package | PKR, 60000 – 150000.est |
| Last Date | 20th November 2023 |
The Federal Public Service Commission (FPSC) is a governmental entity tasked with the recruitment and advancement of civil servants within Pakistan. It oversees the administration of competitive examinations for a wide range of positions within the federal government, encompassing both administrative and technical roles. Additionally, the FPSC plays a crucial role in promoting civil servants based on their performance and qualifications. Operating as an independent and impartial body, the FPSC's primary objective is to ensure the selection of the most qualified candidates for government positions, strictly adhering to principles of merit and competence.
Vacation Positions:
Research Officer
Statistical Officer
Assistant Director
Director
Senior Teacher / Lecturer / Subject Specialist
Area Education Officer
Associate Professor (Male)
Fire Officer
Civilian Medical Practitioner (CMP) Grade-III
Assistant Director Legal
Network / System Administrator
Department List to Apply:
Federal Directorate of Education
Armed Forces Institute of Radiology and Imaging
FGEI (Cantt / Garrison)
Ministry of Defence
Ministry of Water Resources
Ministry of National Food Security & Research
Ministry of Housing and Works
Ministry of Kashmir Affairs and Gilgit Baltistan
Ministry of National Health Services
Regulations & Coordination
Ministry of Federal Education & Professional Training
Ministry of Interior
Ministry of Energy
Ministry of Human Rights
Ministry of Law and Justice
National Heritage and Culture Division
Eligibility Criteria
Gender Required:

Females & Males are eligible to apply for this job.
Skills Required:
Computer Basics, Hardworking


Age limit:
Minimum age: 20 Years
Maximum age: 45 Years
Education Required:

Bachelor, Master's
Experience Required:
Both Males and females are eligible.
Minimum Monthly Salary: 60,000 PKR (EST.)
Maximum Monthly Salary: 150,000 PKR (EST.)
Note: This is an estimated salary. Salary may be low or high.
To apply for jobs at the Pakistan Federal Public Service Commission (FPSC) in 2023, follow these step-by-step instructions:
Step 1:
Visit the official website of the FPSC (www.fpsc.gov.pk) to access the online application system.
Official Website
Step 2:
Create an account on the FPSC website by providing the required personal information, such as your name, email address, and contact details.
Step 3:
After creating an account, log in to the FPSC portal using your credentials.
Step 4:
Explore the "Latest Advertisements" or "Jobs" section on the website to find the list of available positions.
Step 5:
Carefully read the job advertisement of your interest, including eligibility criteria, qualifications, experience, and application deadline.
Step 6:
If you meet the eligibility requirements, click on the "Apply Online" button next to the desired job.
Step 7:
Fill in the online application form accurately, providing all the requested information, such as personal details, educational background, employment history, and any other relevant information.
Step 8:
Upload scanned copies of the required documents, such as educational certificates, experience letters, CNIC (Computerized National Identity Card), and recent passport-sized photographs, as specified in the advertisement.
Step 9:
Review the application form to ensure that all the information provided is correct and complete.
Step 10:
Pay the application fee specified by the FPSC through the challan form or online banking.
Note: The above steps serve as a general guideline. For detailed and updated instructions on how to apply for FPSC Jobs 2023, it is always recommended to refer FPSC official website and specific job advertisements.
Challan Form
Applicants have to deposit a test fee of Rs. 300/– for BS-16 & 17, Rs. 750/– for BS-18, Rs. 1200/– for BS-19, and Rs. 1500/– for BS-20 & above and You have to enter the deposit slip number in the online application form or those who are going to submit their application through post should attach the original deposit slip with the application form.
FPSC Jobs Advertisement Image 10 / 2023
---
FAQ'S (Frequently Asked Questions) by FPSC Jobs
What is the minimum salary package for FPSC Jobs in 2023?
The minimum salary package for FPSC Jobs in 2023 typically starts at around PKR 25,000 per month. However, it's important to note that these figures are approximate, and the actual salary offered may vary based on the specific position and other factors.
When is the application deadline for FPSC Jobs?
The deadline for submitting job applications for FPSC Jobs is August 21, 2023.
How can I apply for FPSC Jobs?
To apply for FPSC Jobs, you can visit the official website at www.fpsc.gov.pk, create an account if you don't have one, browse the available job positions, and complete the online application form before the specified deadline.
What are the passing marks required in FPSC exams?
The passing marks for FPSC (Federal Public Service Commission) exams in Pakistan can vary depending on the specific exam and its nature. Generally, FPSC exams are graded out of 100 marks, and candidates typically need to score at least 50% or more to pass the exam.
How many job vacancies are currently open in FPSC?
As of August 2023, there are a total of 189 job vacancies available in the Federal Public Service Commission (FPSC).
What educational qualifications are necessary for FPSC Jobs?
The educational qualifications required for FPSC Jobs can vary depending on the specific job position. Generally, a bachelor's degree or higher education is often a minimum requirement. However, it's essential to review the job advertisement for precise educational and other qualifications that may be necessary for each FPSC job opportunity.
For more information about the Pakistan Army: