Join Army | Join PAF | Join Navy | PPSC Jobs | Govt Jobs | ASF Jobs | FPSC Jobs | NTS Jobs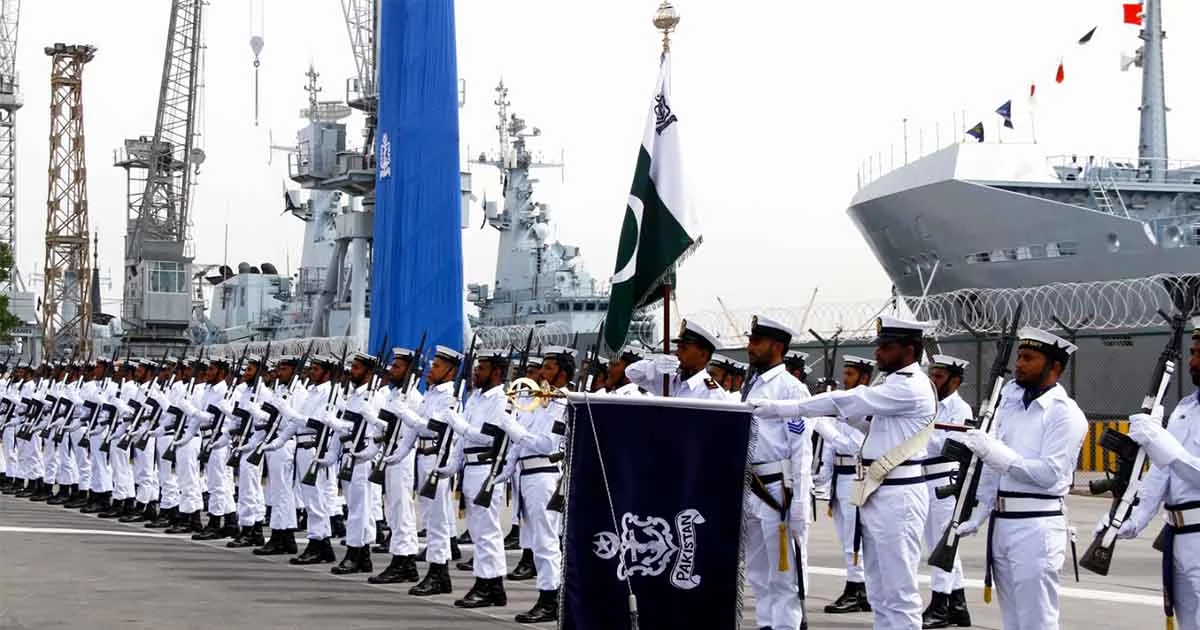 Interested in joining the Pakistan Navy in 2023? If so, you've come to the right place. This page is exclusively designed to offer information and assistance to those who aspire to become a part of the Pakistan Navy.
Pakistan Navy Jobs for various positions were advertised in the Jang Newspaper on August 28, 2023. Eligible candidates can apply for the following vacant roles at Naval Headquarters: Naib Qasid (BPS-03), Sweeper (BPS-01), Mali (BPS-01), Groundman (BPS-01), Chowkidar (BPS-01), Civil Apprentice (BPS-07), Stenotypist (BPS-14), Data Entry Operator (BPS-14), UDC (BPS-13), LDC (BPS-11), Assistant Examiner (Mechanical) (BPS-11), Assistant Examiner (Electrical) (BPS-11), Assistant Examiner (Ammunition) (BPS-11), Draftsman-I (Mechanical) (BPS-11), Draftsman-I (Electrical) (BPS-11), Draftsman-II (Mechanical) (BPS-11), Draftsman-II (Electrical) (BPS-11), Assistant Store Keeper (SHA) (BPS-09), Lady Health Visitor (BPS-09), Librarian (BPS-08), Junior Instructor (BPS-07), Receptionist (BPS-07), Storeman (BPS-07), Assistant (BPS-15), Data Entry Operator (BPS-14), Photographer (BPS-13), UDC (BPS-13), LDC (BPS-11), Draftsman (BPS-11), Urdu Typist (BPS-11), Telephone Operator (BPS-09), Plate Maker (BPS-06).
These job vacancies are open throughout Pakistan. The Pakistan Navy is actively seeking young, qualified, talented, and intelligent individuals to join as sailors in various branches across the country.
The application deadline for these Navy job vacancies is set from August 28, 2023, to September 10, 2023. Applications received after this prescribed period will not be taken into consideration. If you aspire to join the Pak Navy, we encourage you to stay connected with us until the end.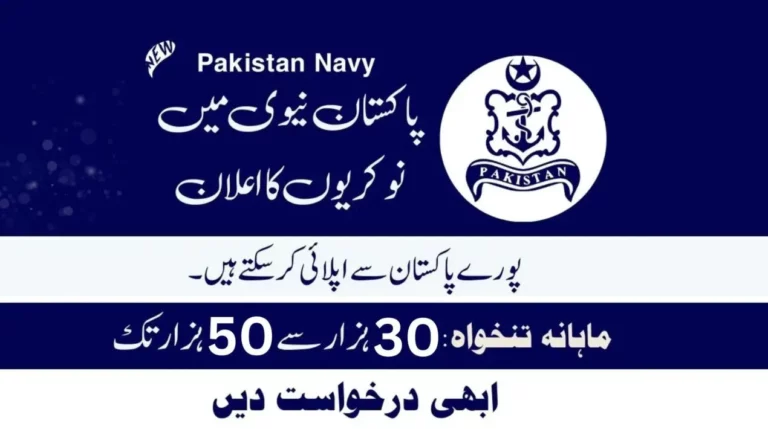 Join Pak Navy as a Civilian 2023 Online Apply – Pak Navy Jobs
| | |
| --- | --- |
| Updated On: | 19 November 2023 |
| Organization | Pakistan Navy |
| Region: | Balochistan, KPK, AJK, Punjab, Sindh |
| Cities: | Islamabad, Multan, Lahore, Karachi, Peshawar, Quetta, Bahawalpur, Rawalpindi, Gujranwala, Mardan, and all cities of Pakistan. |
| Sector: | Government |
| Vacancies: | 500+ |
| Salary Package: | PKR, 30,000– 50,000.est |
| Designations: | Engineer |
| Designations: | 26 November 2023 |
| Address: | Naval Headquarter Islamabad |
More Armed Forces Jobs 2023: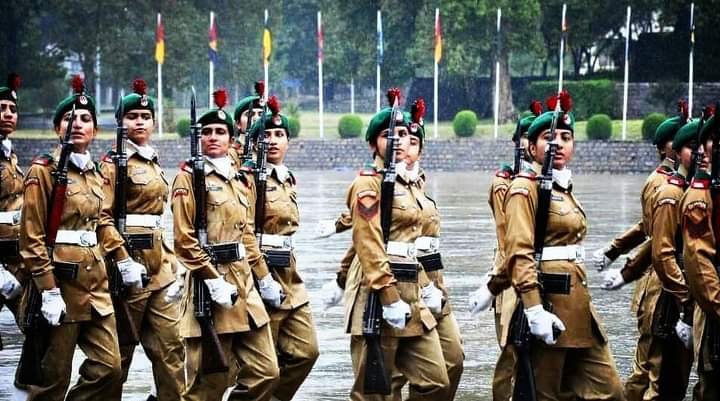 The Pakistan Navy serves as the naval warfare arm of the Pakistan Armed Forces. Its primary mission includes safeguarding Pakistan's coastline, territorial waters, and maritime interests. As a pivotal component of the nation's defense strategy, the Pakistan Navy plays a vital role in upholding regional security and stability. With a rich history of dedicated service to the nation, it remains committed to modernizing and strengthening its capabilities to meet the demands of the 21st century.
Vacant Positions in the Pakistan Navy:
Positions in Higher Formation Islamabad (NHQ) (Lower Formation) for Karachi PNCA:
Positions in Naval Headquarters Higher Formation with Basic Pay Scales:
Overall Eligibility Criteria of www.paknavy.gov.pk Jobs 2023:
Gender Required:
Both Males & Females are eligible.
Skills Required:
Physically Fit, Hardworking
Age limit:
Minimum age: 18 Years
Maximum age: 30 Years
Education Required:
Graduation, Intermediate, Matric, Middle
Experience:
Both Males and females are eligible.
Benefits of Joining the Pak Navy
There are opportunities for overseas tours/courses/assignments.
50% discount for self/family on air/rail travel.
There will also be free concessions for children's education in naval colleges/universities and professional institutes.
Can get free medical treatment for self/family and parents.
Family Accommodation or House Rent Allowance and Servant Concession or Post Marriage Allowance.
Candidates may visit the Pakistani Navy's official website, www.joinpaknavy.gov.pk, to fill out the Online Registration Slip.
Step 1:
Go to Google and search www.joinpaknavy.gov.pk or press the "Apply Now" button below.
Step 2:
In this step, open the official website of the Pakistan Navy and register yourself in it.
In the selection procedure, candidates will commence with an entrance test. Once the COVID-19 pandemic situation improves, the date for the entrance test will be communicated via SMS through the respective PNR and SC channels. The test will encompass e-testing and computer-based assessments, including Intelligence Tests and Academic Tests covering English, Physics, Mathematics, and General Knowledge.
Candidates should get their ears and teeth cleaned by a specialized doctor.
Test and interview will be conducted at ISSB and candidates will be medically examined at nearby CMH/Naval Hospital.
The final selection will be made by Naval Headquarters on the basis of merit.
Each individual will be informed of the results after the e-testing has been completed.
Candidates who successfully pass the entrance test will be entitled to submit an application form during a Preliminary/Medical Interview, scheduled to take place at the respective PNR and SC locations.
Pakistan Navy Recruitment & Selection Centres are located in Sukkur, Swat, Sialkot, Shaheed Benazirabad, Faisalabad, Karachi, Kharian, Quetta, Gwadar, Lahore, Multan, Muzaffarabad, Abbottabad, Peshawar, Hyderabad, Khuzdar, Dera Ismail Khan, Rawalpindi, and Rahim Yar Khan.
Registration Date:
The online registration slip will be open from 28 Aug 2023 to 10 Sep 2023.
Pak Navy Jobs Advertisement Image
FAQ (Frequently Asked Questions) by Pak Navy Jobs
How can I enlist in the Navy following my completion of FSC?
To pursue a Navy career following the completion of your FSC, meeting particular physical requirements is imperative. Commence the application procedure by visiting the official Pakistan Navy website and undertaking the ISSB (Inter Services Selection Board) examination. After successfully clearing the examination, you will be required to undergo a medical evaluation and engage in training.
What is the duration of a Navy training program?
The duration of a Navy training program may vary depending on the specific course or training. Foundational training programs, such as boot camps, can be as short as 8 weeks.
Is it possible to join the Navy after matriculation?
Certainly, you can apply for the Navy after completing your matriculation. However, the primary entry point for joining the Navy after matriculation is through the Sailors (Artificer Apprentice) program, which encompasses a 3-year training curriculum.
Is Navy enrollment open to everyone?
No, not everyone is eligible to join the Navy. Eligibility is contingent on specific criteria including age, educational qualifications, and physical fitness, all of which must be met to qualify for enlistment.
Is the Navy examination challenging?
The level of difficulty associated with the Pakistan Navy examination varies based on individual preparation and aptitude. Generally, it is regarded as a rigorous test that necessitates thorough study and practice.
Can I transition from the Navy to the Army?
Yes, it is feasible to switch from the Navy to the Army, though this is contingent on various factors, including the current policies and requirements of both services, individual qualifications, and experience. It is advisable to consult with a military recruiter for detailed information and guidance regarding the transition process.
What is the monthly remuneration for Pakistan Navy personnel?
The monthly salary for Pakistan Navy personnel fluctuates depending on their rank, experience, and other factors. Generally, it ranges from approximately PKR 20,000 to PKR 500,000 per month.
What is the closing date for Pakistan Navy registration in 2023?
The closing date for Pakistan Navy registration in 2023 is September 10, 2023.
Is 21 years of age too late to join the Navy?
No, 21 years of age is not considered too late to join the Pakistan Navy. Age limits for various Navy positions can vary, with some positions allowing individuals up to 35 years of age to apply.
For more information about the Pakistan Army: